All professionals at Satir and Satir, PA maintain the highest levels of accreditation and pursue ongoing education to stay abreast of the latest trends in the medical field. Read on to learn more about our staff's experience and training.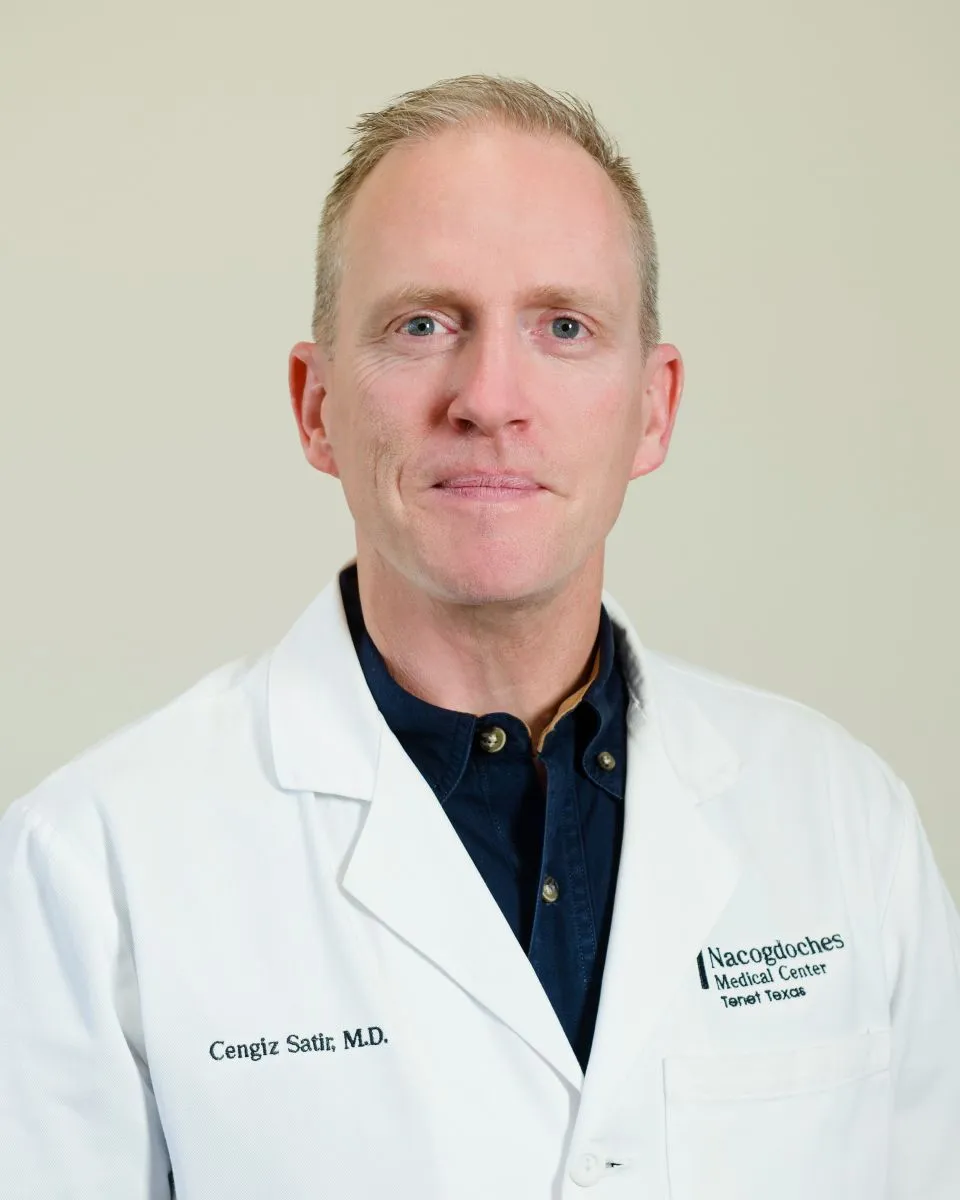 Cengiz Satir, MD
Dr. Cengiz Satir was born in Maine, where he spent his early childhood. His father joined the US Air Force as a flight surgeon, and the Satir family lived in overseas during his father's time in the service. After leaving the Air Force, the Satir family settled in Waco, Texas, where Dr. Satir completed high school. He then attended Texas A&M University, and completed medical school at University of Texas Health Science Center at San Antonio. He completed his family medicine residency at John Peter Smith Hospital in Fort Worth, Texas. Dr. Satir then served his remaining time as a member of the US Air Force in Abilene, Texas at Dyess Air Force Base. In 2002, he moved to Nacogdoches and opened his family medicine practice with Dr. Vicki Satir.
Dr. Satir believes that his ability to provide good medical care is founded in his Christian faith.
He enjoys fishing and spending time with his wife and five children.
---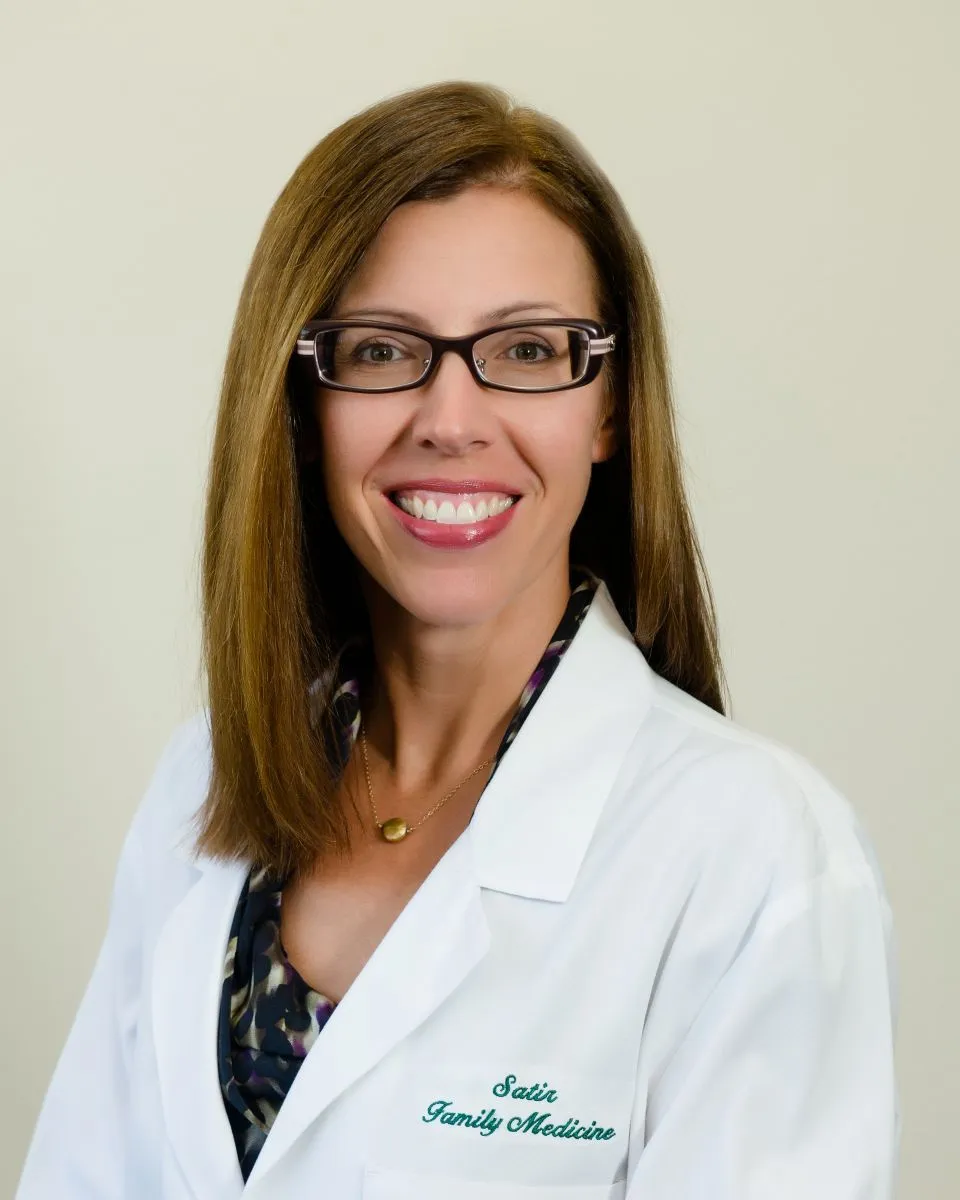 Vicki Satir, MD
Dr. Vicki Satir was born in Dallas Texas, and was raised in Nacogdoches, Texas from the age of 3 until graduation from Nacogdoches High School in 1989. She received her Bachelor of Arts degree in English from Baylor University in Waco, Texas. Dr. Vicki then completed medical school at University of Texas Health Science Center at Houston, graduating in 1997. She received her family medicine training at John Peter Smith Hospital in Ft Worth, Texas, and at LSUHSC Family Medicine in Alexandria, Louisiana. After residency, Dr. Vicki returned to Nacogdoches in 2002 and began practicing family medicine with her husband, Dr. Cengiz Satir. Outside of practicing medicine, Dr. Vicki enjoys spending time with her husband and five children.
---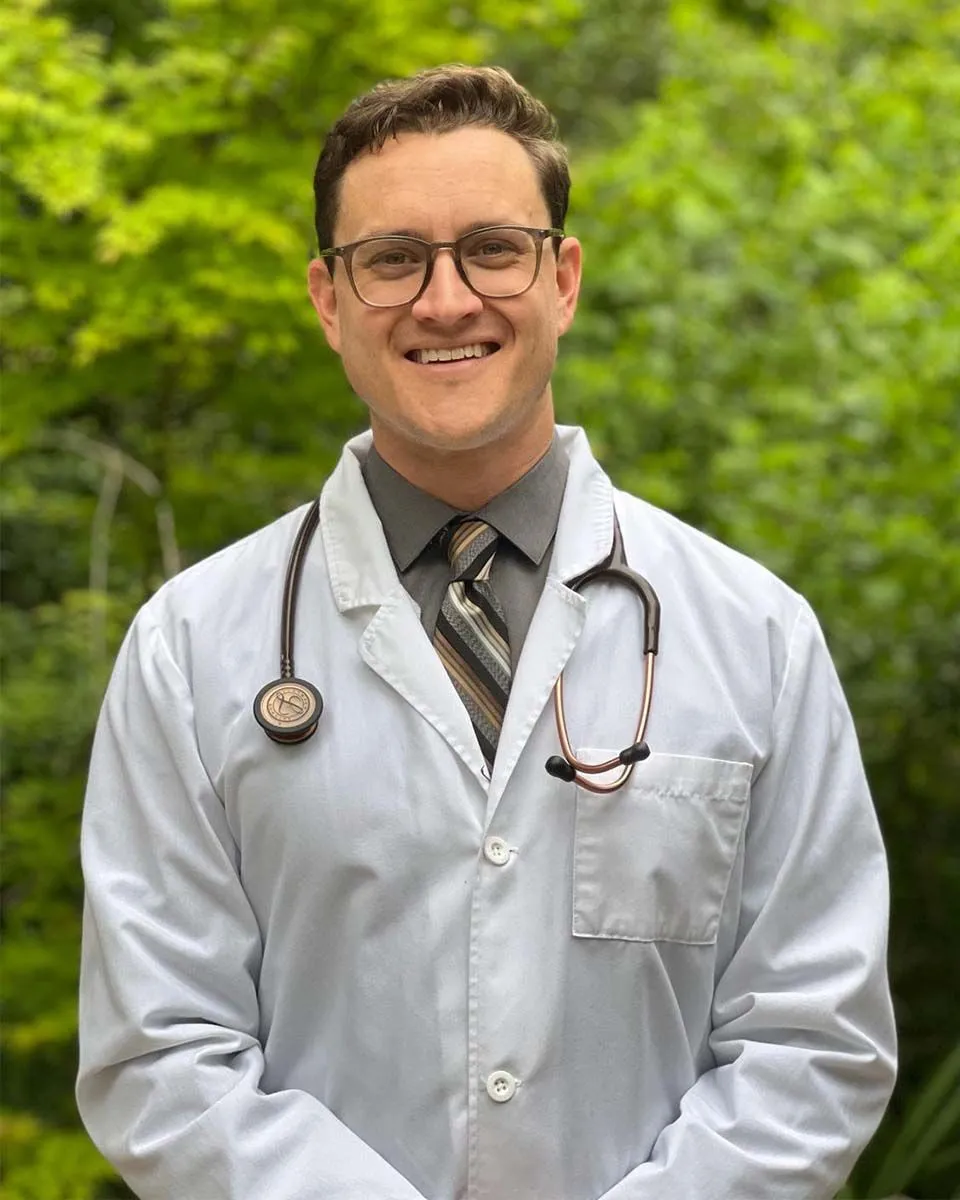 Mitchell Adams, FNP-C
Mitchell Adams was born in Arlington, Texas, and was raised in New Braunfels, Texas. He received a BS in Kinesiology from the University of Texas in Austin in 2009, and after graduation served in the Peace Corps for 3 years. Mitchell was drawn to the healthcare profession after serving as a health educator and unofficial healthcare provider in the Peace Corps Ecuador. He received his Master's of Science in Nursing from the University of Texas, graduating in 2015. After graduation he served as an RN in various hospitals in Austin, Texas and also was a travel nurse for 2 years, working in multiple hospitals in Austin, San Antonio, and Houston. Mitchell eventually wanted to advance his career and chose to attend Stephen F. Austin University in Nacogdoches to become a Family Nurse Practitioner. Mitchell finished his post-master's education in 2022. He is very excited to provide exceptional care with the extraordinary staff of Satir Family Medicine. Outside of the clinic Mitchell likes to travel, road trip, back country camp, hike, bike, swim, scuba dive, and spend quality time with his fiancé, Natasha, and dog daughter, Ginger.
---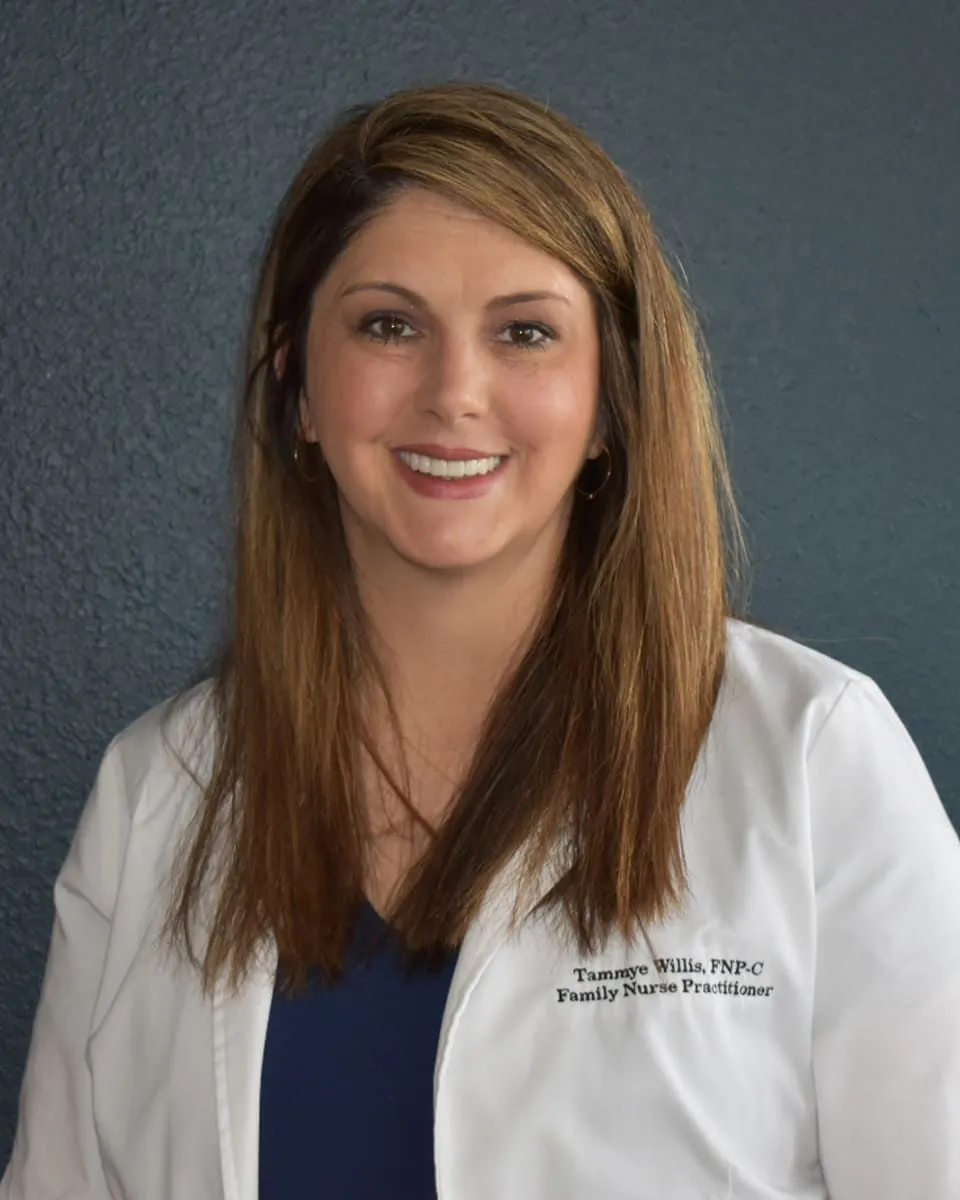 Tammye Willis, MSN, APRN, FNP-C
Tammye Willis is a Board Certified Family Nurse Practitioner, with special interest in Family Medicine and Urgent Care. She is a nursing instructor at Stephen F. Austin State University.

Tammye became a nurse practitioner because she loves helping people. She provides comprehensive care to patients of all ages. She often states that healthcare is a partnership and the key to any partnership is being a good listener. She tries to always listen to her patients and their family, working together to provide an individualized plan of care. She works with patients and their families to discover affordable solutions to their health concerns.

Tammye's roots run deep in Nacogdoches, in fact her ancestry is linked to the colonial settlers of our beautiful town. She is a Nacogdoches High School Alumni and a proud graduate of Stephen F. Austin's Dewitt School of Nursing. She received a Master of Science in Nursing from South University in Savannah, GA and is certified by the American Academy of Nurse Practitioners (AANP).

She is a DOT Certification Examiners.

Away from the clinic, Tammye enjoys spending time with her husband Jeremy and their children Carmin and Vincent. She also loves doting on her granddaughter Elidia. She enjoys being outdoors, traveling, gardening, hiking, kayaking, camping, and going to the beach.